What Are The Best Braces Colour For Your Teeth?
By Admin
- April 11, 2023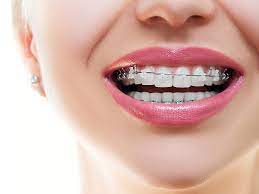 If you have started with braces treatment, you may feel a little embarrassed, but to get the fun out of braces, you can choose many different color braces options. You can make a color combo or slay with a single color. All your choice!
Braces treatment can go six months to 2 years, depending on the severity of your case. You can ask your dentist about the treatment time. These so many color options make the braces treatment a little exciting. You can create a combination, single color, or make a rainbow, whatever you wish to have.
With these color alternatives, you can show your personality through colorful braces. As braces, band colors are essential to make your teeth straight and your smile perfect. Also, improving your physical appearance and self-confidence.
How Frequent Can You Change the Colors of the Braces?
You can change your brace's color every time you visit your dentist for braces adjustments. You can choose a new color every time and explore the best braces colors to get until your treatment is over. Depending on how often you visit the orthodontist, you can change the color every four to eight weeks. This doesn't makes you stick to only one color for your whole braces treatment.
What to Consider About When Picking Braces Colors?
It can be tricky to pick a color that suits you and also you like it, especially with so many color choices. Here are a few things to consider before choosing the best braces colors for you!
Consider what you eat and drink daily: Consuming berries or coffee will ruin your band's color. So choose your band's color wisely.
Consider the shade of your teeth: Your teeth may look discolored when exposed to specific colors like yellow or white. Your teeth will look whiter when you wear darker hues, so avoid colors like yellow, clear braces, or white.
Your look matters as much as what you wear when you have braces: You might not want it on your teeth if you don't like how you look in a specific shade.
Favorite color: You can choose your favorite color but make sure that looks good on you and doesn't make your teeth look dull.
How Do You Select the Correct Brace Colors?
Each time you have an orthodontic appointment, you have a lot of choices for choosing the color of your braces. Like everything else you do, your braces can reveal a lot about you. You can look for the above suggestions to pick the best color or ask your dentist for a color wheel if you are still determining which color is for you.
Color Choice
There are some functional benefits to selecting colorful braces, particularly if you enjoy eating foods with various hues. By picking the right color braces, you can hide condiments and other food leftovers, preventing people from noticing what you just ate. When selecting the color of your braces, keep the following in mind:
Stay away from colors that make your teeth look yellow or dull.
Choose darker colors as they make your teeth appear whiter.
Stick with gold, dark blue, violet, orange, green, or even light pink braces if your skin tone is dark.
Choose from golden, light blue, deeper purples or blues, and muted reds or pinks if you have a lighter skin tone.
You can also pick colors that go well with your favorite clothes.
In Conclusion:
Schedule your appointment with the best orthodontist in Miami, fl, today and get the treatment on time! Book an appointment with your dentist to start your braces journey with beautiful colors!
subscribe
NEWSLETTER
Sign up for our Newsletter and stay informed