What Are The Right Braces Color?
By Admin
- November 8, 2022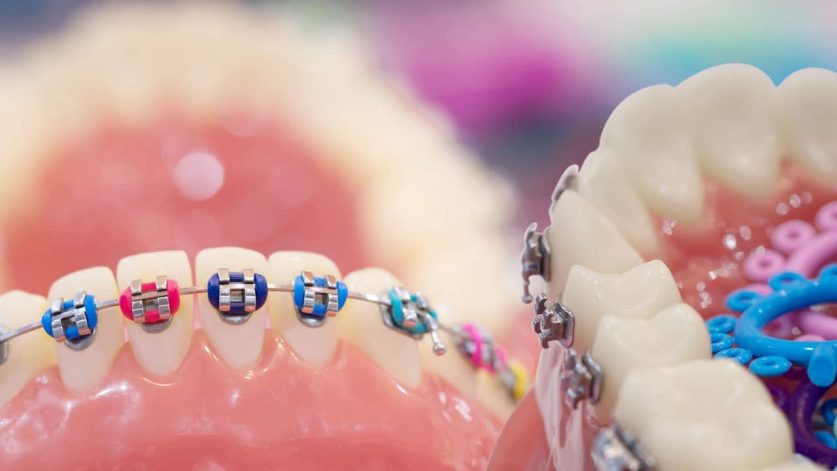 You can change the shade of your braces at each regular session. You are not forced to pick just one color, and you can play around with different colors while in therapy. When you eventually get the chance, it can take time to decide on your first color can take time. To make the decision less stressful, consider the following braces color ideas for choosing the perfect braces color for you:
Darker colors, such as royal/navy blue, purple, and black, may make your teeth appear whiter. However, remember that colors like brown and dark green can mimic food.
White braces. Even if this may have been the color you had in mind, you ought to avoid it. White bands can discolor with time and accentuate your teeth' yellowness, which needs to be kept in mind.
Yellow and golden braces. If your teeth are more yellow than white, it is okay to choose clear or silver bands. If your teeth are naturally whiter, wearing black can make them appear even whiter. White, yellow, or gold can make your teeth look pale and discolored.
How to decide what braces color to get?
It's okay if you're hesitant about the color of your braces because you have several options for the best braces colors. You can always make changes at your next appointment for braces. Neutral, cold colors like dark or navy blue and dark green will highlight your teeth while drawing less attention to your braces. Almost everyone should consider these choices.
Going with this option is the best course of action for anyone who wants to avoid making many decisions regarding their braces. When you visit the orthodontics specialist of Florida for braces, they will likely have some great recommendations. After all, they are wise and help many patients choose the best colors for braces bands.
What color braces can make your teeth look white?
Only babies have naturally white teeth. It changes color as you age, becoming light grey or yellow. It happens as your teeth's enamel gradually erodes, revealing the dentin underneath, which is more yellow and deeper in hue. You should avoid warm-colored bands if your teeth are yellow because they will draw attention to that color. Darker colors are a great choice if you want to make it appear like your smile is whiter. Both navy blue and dark purple are excellent choices.
What colors are for lighter and darker skin tones?
Maroon, purple, pastel pink, and light blue braces are the best options for lighter skin tones. They will give you a youthful and vibrant look to your smile and give your teeth a brighter appearance.
Dark blue, orange, pink, green, and violet look most attractive on darker skin tones. These are the best braces options if you have a darker skin complexion, and they will make you stand out and give you a bright look.
Conclusion
The above-given article will help you learn some beneficial and valuable factors regarding braces colors. For more helpful information on braces colors, please visit ivanovortho.com.
subscribe
NEWSLETTER
Sign up for our Newsletter and stay informed